A few weeks ago, I visited a Stillwater and before the trip I thought it would be a good idea to stock up on stillwater flies (you can never have too many flies!). As they say, flies catch the fisherman before the fish!
When I visited the Fulling Mill website, I noticed the 'Pick N Mix' selections and much to my delight, I could find most of what I was looking for in one place. It does state on the description "new to fly-fishing and not sure what you need," but these selections are great for all abilities. This is especially if you have limited time to scroll through the hundreds of flies Fulling Mill has to offer. All you need to do is simply select the style or target species, scroll down the selection, add any flies to your 'fly box' basket and checkout with ease.
What is fantastic for a beginner is that in each 'Pick N Mix' selection they also include other essentials you might need. This is things like tippet, floatants, mud and more.
I chose an array of flies from 'Reservoir Trout', 'Small Water Trout', 'Competition Trout' and 'River Trout.' From those selections here are the ones that excelled on the day and how I fished them…
Blue Flash Damsel size 10 (Reservoir Trout)
I fish with a Blue Flash Damsel on a regular basis when I'm Stillwater fishing and always have plenty in my box. I also include a variety of different bead colours and sizes; it is one of our most successful patterns during our teaching sessions on our beginner's lake at the fishing school. The pattern itself resembles the damselfly and is tied with olive marabou, a bead head and blue tinsel. I usually cast out and let it sink for a few seconds. I then start retrieving it using a figure of 8 or short slow strips. There's no harm in adding a short jerk and pause once in a while as it adds extra movement in the long tail.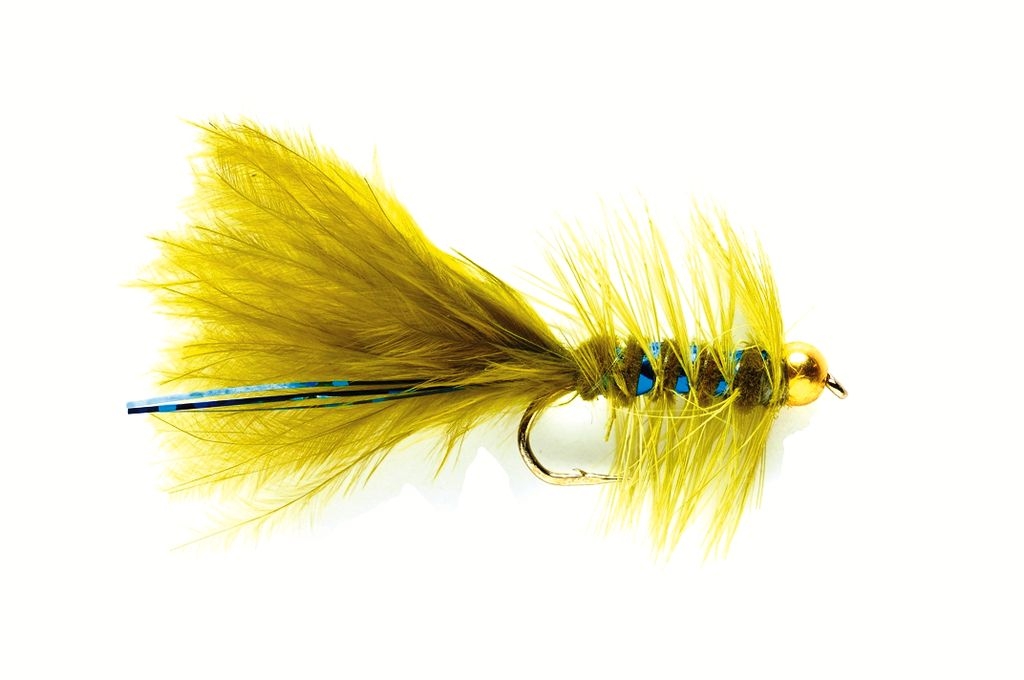 Pink Snake BC Barbless (Small Water Trout)
This whacky fly made the trout go bonkers! To be totally honest, it's a fly I usually have in my box, but hardly ever use. But when I do, I'm always pleasantly surprised. Before I cast, I made sure that I dunked it under the water a few times. This particular snake is unweighted, and it can take a while to have it sink due to the initial buoyancy of the zonker material (especially when using a floating line).
You can also use different density lines to cover fish at any depth to fish. After I cast my line out, I gave the line a big tug and pause to immerse it as much as possible before retrieving it back. I used the roly-poly retrieve, which is when you tuck the rod handle under the armpit of your casting shoulder and use both hands to draw in the line. You can chop and change the retrieval speed (slow, medium, fast). Even though your hook-up/land ratio might not be as high as other methods or fly patterns, you are in for a good time as the number of follows you get is ludicrous.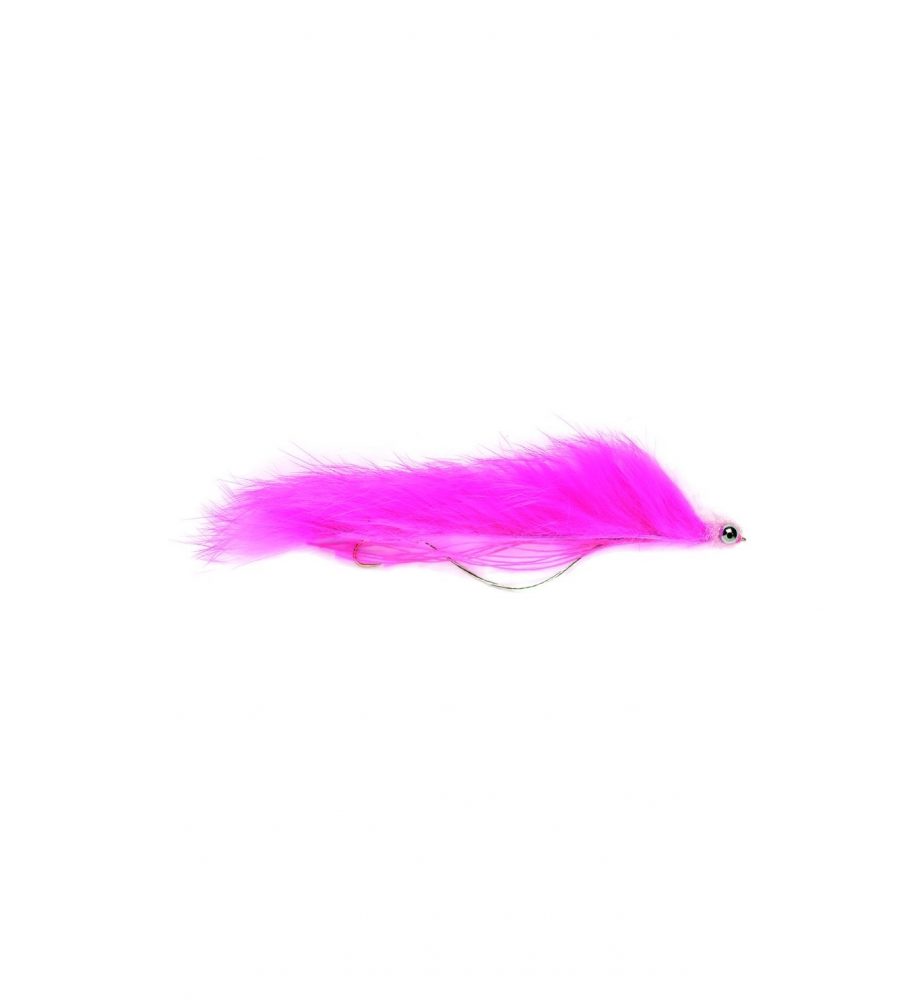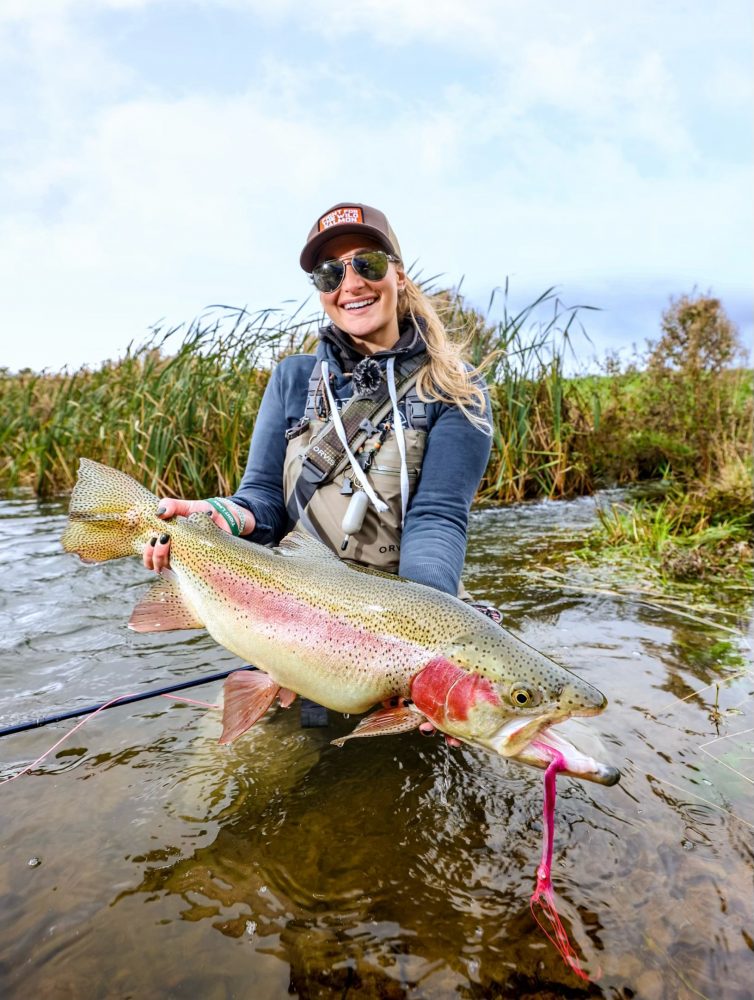 Nomad Viva size 8 (Small Water Trout)
I couldn't go wrong with this fly, and the fish seemed to really love the black version. This pattern takes its name from the Nomad fishing team from the Midlands. It's available in an array of colours like black and green, orange, white, white and green, olive, yellow, pink, and chartreuse. The weighted bead is set back a few millimeters from the eye making the front of the fly more streamline. Most of my hook-ups were on a slow and steady retrieve or on the drop after a 5-10 second pause.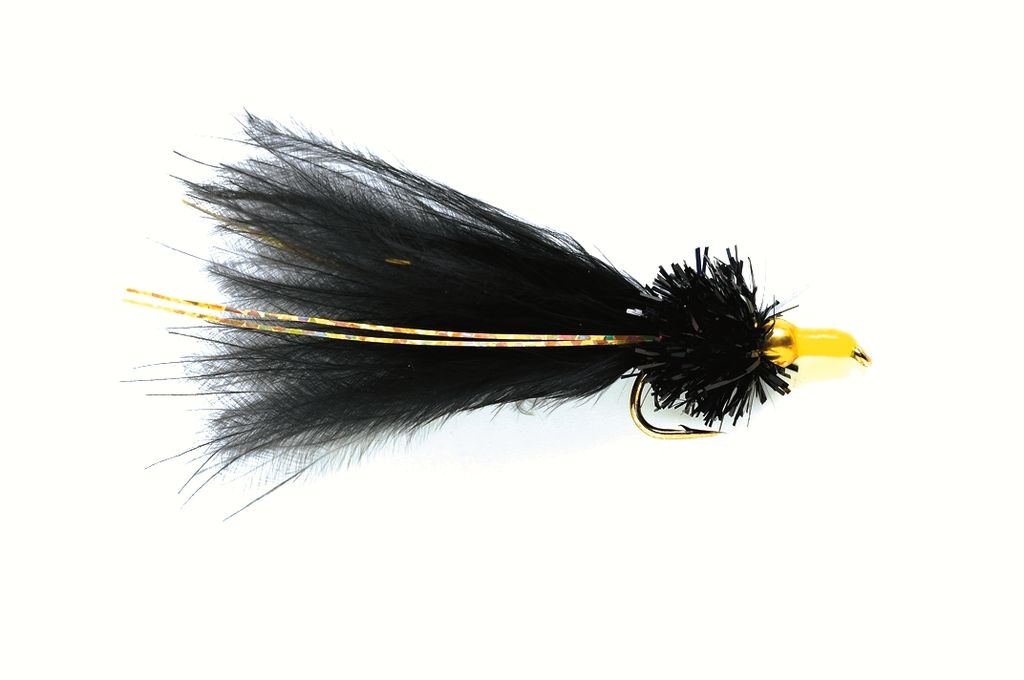 Cormorant Quill Flashback size 10 (Competition Trout)
This has been one of my favourite flies ever since my friend and I found one on the grass at a local stillwater years ago. I later ordered some after reading up on how productive it was. Suffice to say; since then I've caught many fish with it. The great thing about the Cormorant is that it can be fished in a variety of ways; static, slow or fast retrieve or paired with another fly and fished on the dropper. I usually tie a bright attractor fly to the point and then the Cormorant on the dropper. I have also tried a Cormorant on the point and a Diawl Bach on the dropper, which has been highly effective too.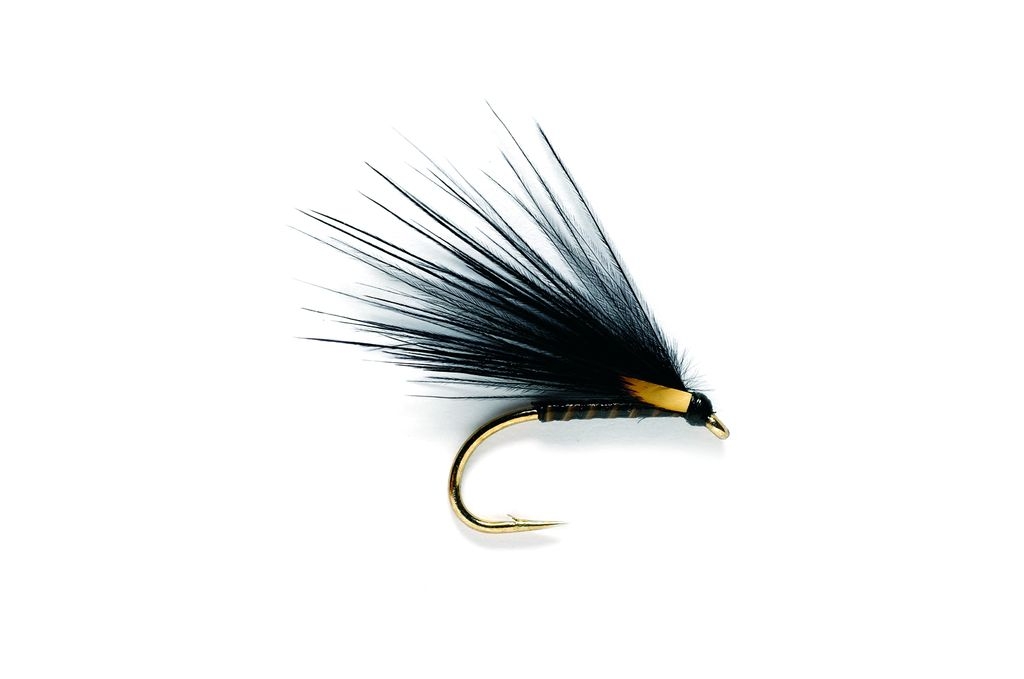 KJ Flashback Red Tag Barbless size 14 (River Trout)
Although this is from the 'River Trout' selection, I had it in my box and it was the last fly choice of the day. I chose this pattern as the light was dim and we didn't have long before sunset. My hope was that the very visible red tag would catch the eye of a trout. I fished it using two different techniques. First, using a slow figure of 8 alone and always observing the tip of my fly line to see if it stopped or moved forward, which clued that a fish had taken it. Second, I was struggling to see so I added a bright indicator and let it sit there for a while. BOOM! It wasn't long before I landed a gorgeous brown trout to end the day.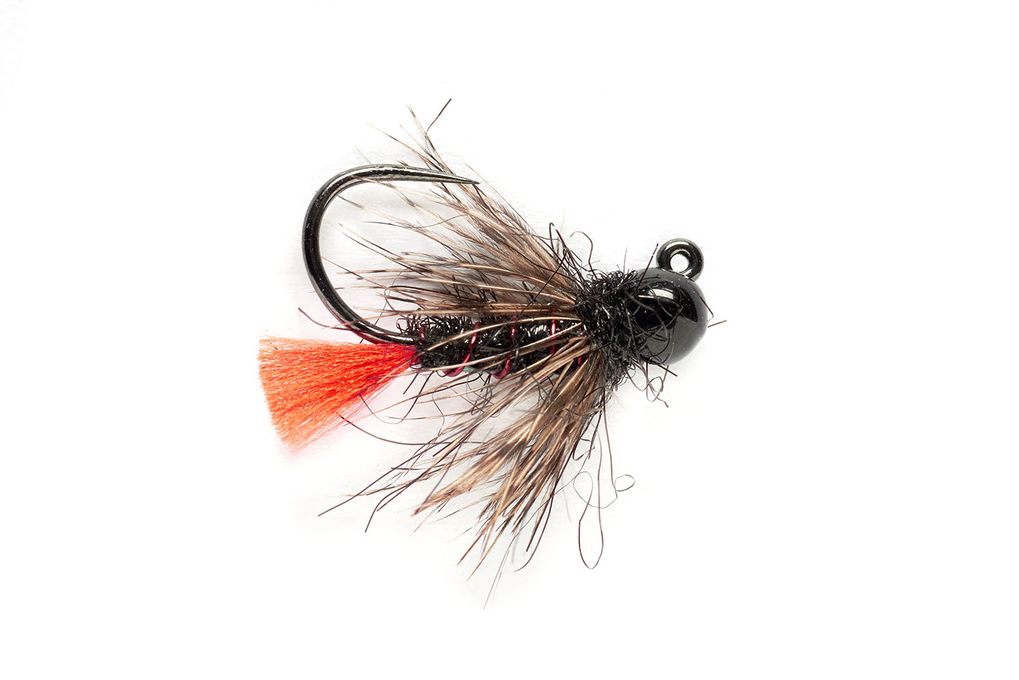 The important thing is to approach the water with your own style and try out as many different techniques, methods, and stillwater flies until you find what's working. We didn't get a chance to fish all of the new flies I had with me—it's a reoccurring habit to buy too many and only use a handful—but we are back at it again this weekend and I hope we have as much action as we did last time.
Back to blogs